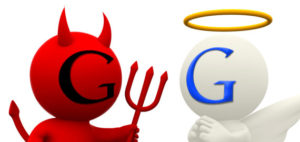 Warm up
—- * * FOR NEW STUDENTS ** ————————————— ————
————————————————– —— ——————————————– ——- —
General discussion about your workweek:
————————————————– —— ——————————————– ——–
1. Google employees are holding a rally in San Francisco on Friday, November 22, to call for the reinstatement of two workers that the company placed on administrative leave for what those involved in the protest describe as retaliation for their organizing efforts.
2. It's the latest public action pitting Google workers against management, which in the past year has included protests on company policies and business practices and simmering tensions over issues like information restrictions and changes to internal communications.
3. Organizers of Friday's rally describe the administrative leave of their colleagues as a "brute force intimidation attempt" and write that the employees placed on leave had spoken out about Google's contracts with U.S. Customs and Border Protection, hate speech on YouTube, and other business and workplace issues.
4. In a memo circulated internally, rally organizers call on co-workers to "demand an end to the escalating pattern of intimidation" and write that "together, we can save Google's open culture."
The organizers also claim Google has increased surveillance of employees and cracked down on dissent since a massive employee walkout about the company's handling of sexual misconduct in fall 2019.
5. They cite Google's implementation of a tool for tracking large meetings, its work with a firm known for its anti-union efforts and changes to "community guidelines" as examples of Google's oversight.
6. A Google spokesperson says that it investigates and takes action against violations of company policies, but denies the specific reasons that protest organizers say the two employees were placed on leave.
1. What is the process for complaints about work conditions?
2. What are some well known occasions when something like this has happened in japan (modern history)?
3. What reasons would inspire/cause you to protest your workplace?
https://www.forbes.com/sites/jilliandonfro/2019/11/21/google-employees-plan-a-rally-to-protest-the-administrative-leave-of-two-coworkers/#4d46c15417ea
https://www.theguardian.com/technology/2018/nov/01/google-walkout-global-protests-employees-sexual-harassment-scandals
https://en.wikipedia.org/wiki/List_of_strikes#1990s
https://www.japantimes.co.jp/community/2015/06/28/issues/striking-japan-become-extinct/
Keywords